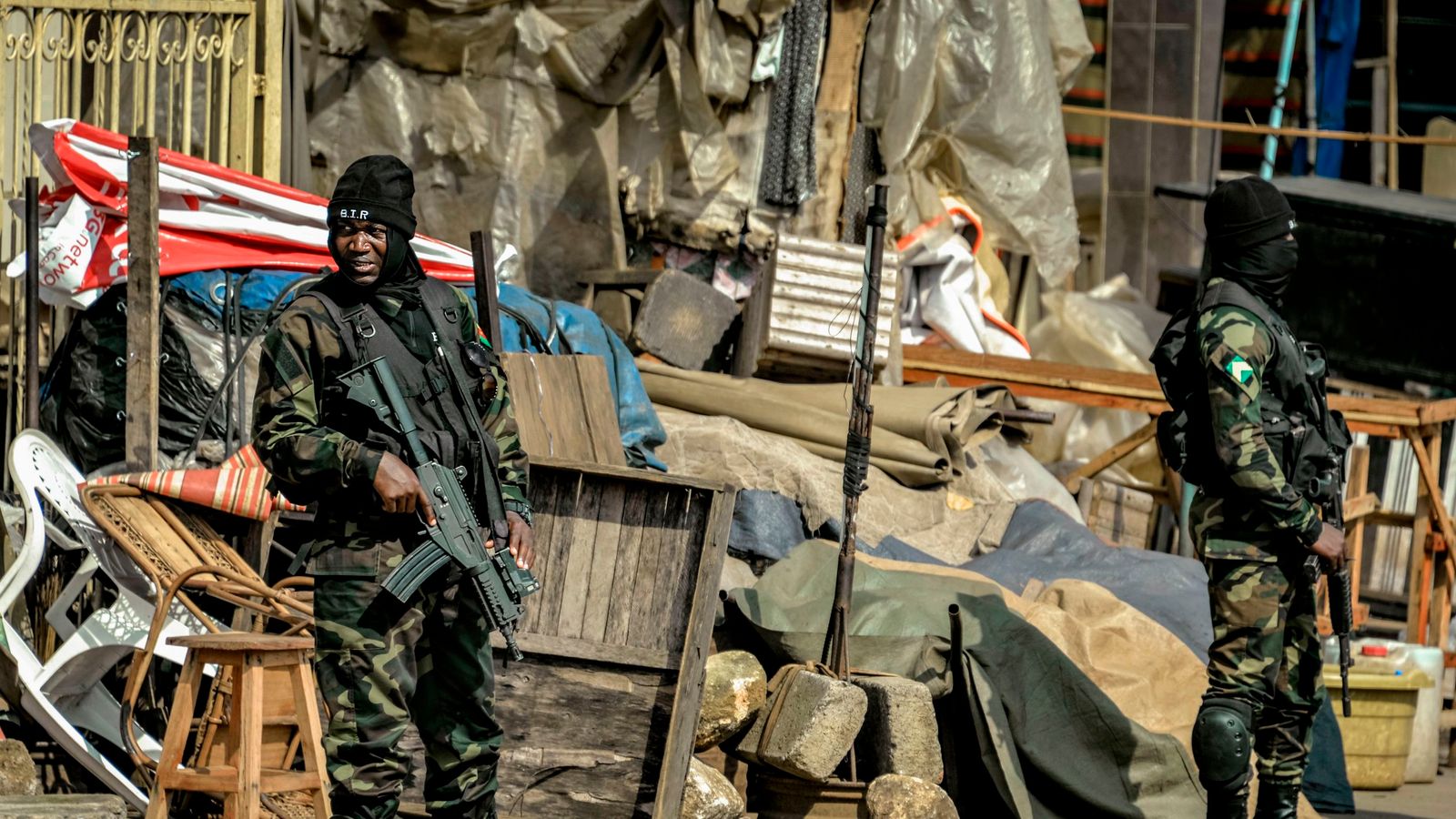 Separatists kidnap 79 Presbyterian pupils in Cameroon
As reported in a 5 November 2018 Associated Press article, English-speaking separatists kidnapped 79 students and three staff members of a Presbyterian school.
Armed separatists kidnapped at least 79 students and three staff members from a Presbyterian school in a troubled English-speaking region of Cameroon, the governor said Monday.

North West Region Gov. Deben Tchoffo said the students abducted Sunday night were ages 11-17, and they were taken from Nkwen, a village near the regional capital, Bamenda, along with school staff that included the principal.

"It is rather unfortunate that this is happening, that 79 of our children and three of their staff can be picked up by terrorists," Tchoffo said. "We have asked our military to do everything and bring back the kids alive."

A video purporting to show the kidnapped students was posted on social media from a group of men who call themselves "Amba boys," a reference to the state of Ambazonia that armed separatists want to establish in Cameroon's Anglophone North West and South West regions.

In the video, men who identified themselves as the kidnappers forced several boys to give their names and those of their parents. The boys also said they were taken by the armed men late Sunday and didn't know where they were being held.

The men in the video said they would only release the students once the goal of creating a new state is achieved.

"We shall only release you after the struggle. You will be going to school now here," the men said. The video could not be independently verified, but parents said on social media they recognized their children in the recording.

Fighting between the military and separatists increased after the government clamped down on peaceful demonstrations by English-speaking teachers and lawyers protesting what they said were their marginalization by Cameroon's French-speaking majority.

Hundreds have been killed in the past year.

(Read more at Associated Press)
Admittedly, these Christians were kidnapped because they were undefended pawns in a larger struggle. Nonetheless, we need to pray for their safety.
Asia Bibi "freed" by Pakistani Supreme Court; however,
Pakistan blasphemy case: Husband appeals to President Trump and UK Prime Minister
Although Asia Bibi (A Pakistani Christian who was sentenced to death for insulting Mohammad because she drank from a "Muslim only" cup) has been freed by the country's Supreme Court, her life is in danger by radical Islamists. Due to this, her husband has appealed to President Trump and UK Prime Minister May (as detailed in the following 4 November 2018 Associated Press article.
The husband of a Christian woman acquitted eight years after being sentenced to death for blasphemy, but not released after countrywide protests, appealed on Sunday to U.S. President Donald Trump and British Prime Minister Theresa May to help the family leave Pakistan.

Asia Bibi's husband, Ashiq Masih, in a brief video message said they were in danger in Pakistan.

"Please help us, we are in trouble in Pakistan," Masih appealed to Trump and May. Masih had previously told The Associated Press by phone that he and his wife feared for their lives. "We are now living under an increased sense of fear."

Bibi' lawyer Saiful Malook has already fled the country for safety.

Bibi was arrested in 2009 after she was accused of blasphemy following a quarrel with two fellow female farm workers who refused to drink from a water container used by a Christian. A few days later, a mob accused her of insulting Islam's prophet, leading to her 2010 conviction. Bibi's family has always maintained her innocence and says she never insulted the prophet.

Insulting Islam is punishable by death in Pakistan, and the mere rumor of doing so can incite lynchings.

Pakistan's top court acquitted Bibi on Wednesday of the charges carrying the death penalty, infuriating hard-line Islamists who held three days of nationwide protests demanding her execution. The enraged protesters torched scores of vehicles, blocked highways and attacked government and public property; a radical cleric also threatened to kill the three judges who acquitted Bibi. The protests ended after the government agreed to impose a travel ban on Bibi and allow her case to be reviewed. A review petition was filed in the Supreme Court.

Earlier in the day, police said over 150 people were arrested on charges of arson, vandalism and violence during the protests.

Senior police officer Nayab Haider said that police were using video clips to identify those involved in assaults, torching property and vehicles, and blocking highways.

(Read more at the Associated Press)
For considering the freedom of religion that all people should be afforded, I thank the Pakistan Supreme Court. For defending the rights of someone of another belief, I thank the lawyer who now has to flee Pakistan and hide for his life.
For Asia Bibi's freedom, both physical and spiritual, I thank God.
Protests in Pakistan delay release of Christian woman
You would think that being cleared of charges would be a reason for gaining your freedom. That does not apply to Pakistan. As told by a 2 November 2018 OneNewsNow article, vocal Islamists and the mobs that follow them are preventing Asia Bibi from gaining her freedom.
The release of a Christian woman in Pakistan, acquitted eight years after being sentenced to death for blasphemy, was apparently delayed Friday after talks failed between the government and radical Islamists who want her publicly hanged.

Islamists held rallies Friday across Pakistan against freedom for Asia Bibi and to denounce Wednesday's Supreme Court ruling that overturned her 2010 conviction of insulting the Prophet Muhammad. Her family has always maintained her innocence and says she never insulted Islam's prophet.

Since the landmark ruling, radical Islamists have blocked highways and damaged or set fire to dozens of vehicles to pressure the government to stop Bibi's release from an undisclosed detention facility.

On Friday, over 2,000 demonstrators blocked a key road linking the capital, Islamabad, with the garrison city of Rawalpindi, causing traffic jams. Hundreds also blocked another key motorway, connecting Islamabad with other major cities. No violence was reported during the rallies.

On Thursday, a lawyer representing a local cleric who had raised the initial blasphemy charges against Bibi petitioned the Supreme Court to reverse its acquittal.

Pakistan shut down schools and colleges after radical cleric Khadim Hussain Rizvi, the leader of Tehreek-e-Labbaik party, announced that "talks" between his deputies and the government about Bibi's fate had failed.

Before dawn Friday, Rizvi told an emotionally-charged rally in the eastern city of Lahore that one of the government negotiators threatened his deputies during the talks that security forces will ruthlessly kill them if they did not disperse peacefully. He asked his supporters to continue sit-ins as authorities summoned paramilitary troops to restore order.

"We are ready to die to show our love for the prophet," he said.

Rizvi's envoys had demanded that Bibi be barred from leaving the country but Information Minister Fawad Chaudhry rejected the demand, saying the government will not accept any dictates.

(Read more at OneNewsNow)
Although I am not an expert on the effects of prolonged anger on the human anatomy, certainly the sustained rage that seems to be centered by the Islamist leaders within Pakistan on the case of Asia cannot be healthy for the people. I pray for them.
Pakistan: Asia Bibi, Christian woman acquitted of blasphemy, flown out of the country
Thank God that our sister in Christ has been flown from Pakistan according to a 8 November 2018 post at Jihad Watch.
The Muslim mobs who have been baying for her blood will be newly enraged, and may try to vent their wrath against the Pakistani government.

"Asia Bibi case: Pakistani woman acquitted of blasphemy flown out of country," by Tom Powell, Evening Standard, November 7, 2018:

A Pakistani Christian woman acquitted of blasphemy eight years after being sentenced to death has is being flown out of the country for security reasons.

Amid tight security, Asia Bibi left a detention facility in Punjab province for a flight to the capital city Islamabad, officials said. Troops guarded the roads leading to the airport from which she departed.

Her lawyer Saif ul Malook said that she was being flown out of Pakistan with her immediate family but he did not know where they were going.

Authorities last month said they arrested two prisoners for allegedly conspiring to strangle her and since then additional police and troops have been deployed to the facility in Punjab.

(Read more at Jihad Watch)
Thank God that Asia has been evacuated from this situation.
Canada offers a life lesson to a timid, quiet Church
According to a 2 November 2018 OneNewsNow article, the Canadian government has unmasked its animus against Christians.
A longtime Canadian activist has been warning for years that Christians are the enemy of the State, and now an allegation of outright discrimination in Ontario is highlighting that ongoing antagonism.

Hoping to foster a child in their home, husband and wife Levi and Amanda denBok applied with Children's Aid Services (CAS) but were informed via letter that their religious beliefs disqualified them, The Christian Post reported.

The couple shared the rejection letter in a Facebook post, describing how they were asked by a CAS adopting agent what church they attend and if they believe the Bible is true.

In the interview, the husband and wife were asked: "Are you one of those churches that still believes the Bible is true?"

The agent informed the couple that the Bible was written "thousands of years ago" and the world has since changed, the couple claims.

Dr. Charles McVety, who leads Canada Christian College as president, says the married couple's beliefs don't match the supposed "values" of the province of Ontario and its leaders. Yet it's widely known, he says, that CAS favors same-sex couples as foster parents over religious couples.

Such a discriminatory practice would be an eye-opening revelation, since the argument from same-sex couples has been excluding them from fostering children is discriminatory.

McVety has long warned OneNewsNow readers that Canada's far-left leaders view Christianity and its followers as the enemy of progress.

"There is no neutral ground now. There is no hiding in the corner," he warned as recently as August.

Asked how Canada got to the point that the government can reject Christians on the basis of their faith, McVety says an apathetic Church led by cowardly leaders is to blame.

The same is happening in the U.S., he warns.

(Read more at OneNewsNow)
We should have seen that the turning of the government on Christians was inevitable. As Christ said:
If the world hates you, you know that it has hated Me before it hated you. "If you were of the world, the world would love its own; but because you are not of the world, but I chose you out of the world, because of this the world hates you. (John 15:18-19 NASB)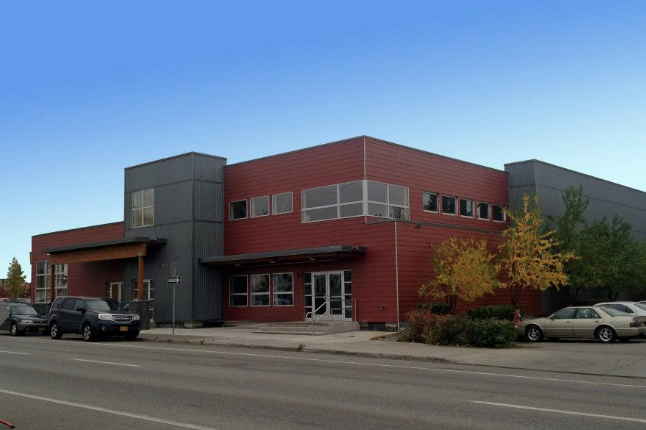 Faith-based homeless shelter investigated after protecting abused women
A faith-based Anchorage, Alaska soup kitchen has come under investigation because it protected a female patron according to a 2 November 2018 OneNewsNow article.
Should faith-based non-profits be free to serve consistently with their faith? That is the question in a federal case in Alaska.

The Downtown Hope Center has been serving Anchorage for more than 30 years. It started out as a soup kitchen and has expanded to not only serve about 150,000 meals each year to the homeless in Anchorage, but also provide job training skills, free clothing, laundry facilities, and showering. It even provides overnight accommodations for homeless women, many of whom have been battered or sexually abused by men.

"The City of Anchorage is now investigating Hope Center because one night a man came to the door and wanted to stay in an overnight shared sleeping facility," says attorney Denise Harle of Alliance Defending Freedom (ADF), the organization representing Downtown Hope Center.

"He was visibly drunk, he was injured – he had been in a fight – and the director of Hope Center paid for him to get a taxi to the hospital, but did not allow him to stay in the facility with the women," the attorney continues. "And now Anchorage is going after the Hope Center saying that they have discriminated based on sex and gender identity because this particular biological man identifies as a woman."

ADF attorneys argue that Downtown Hope Center didn't deny the individual on that basis. "Regardless, the ordinance specifically exempts homeless shelters," the legal group states on its website. "ADF attorneys asked the federal district court in Alaska to stop Anchorage officials from misapplying a city ordinance against the ministry."

Harle shares that the hope is that the court "will very quickly see that Anchorage is trying to infringe on the Hope Center's religious beliefs – and that is that God made individuals men and women, that a charity is free to protect vulnerable women, and that there is no legal violation in doing that."
Because this is a federal case, the attorney explains, a decision in this matter would impact people beyond Alaska.

(Read more at OneNewsNow)
I don't understand how a state employee can even consider suing a homeless shelter because it protected an abused woman. Isn't the driving force behind the #MeToo movement the desire to protect abused women?
Or is #MeToo just for beating down conservative contenders to office? (Who in #MeToo stood up against the serial abuser Keith Ellison?)