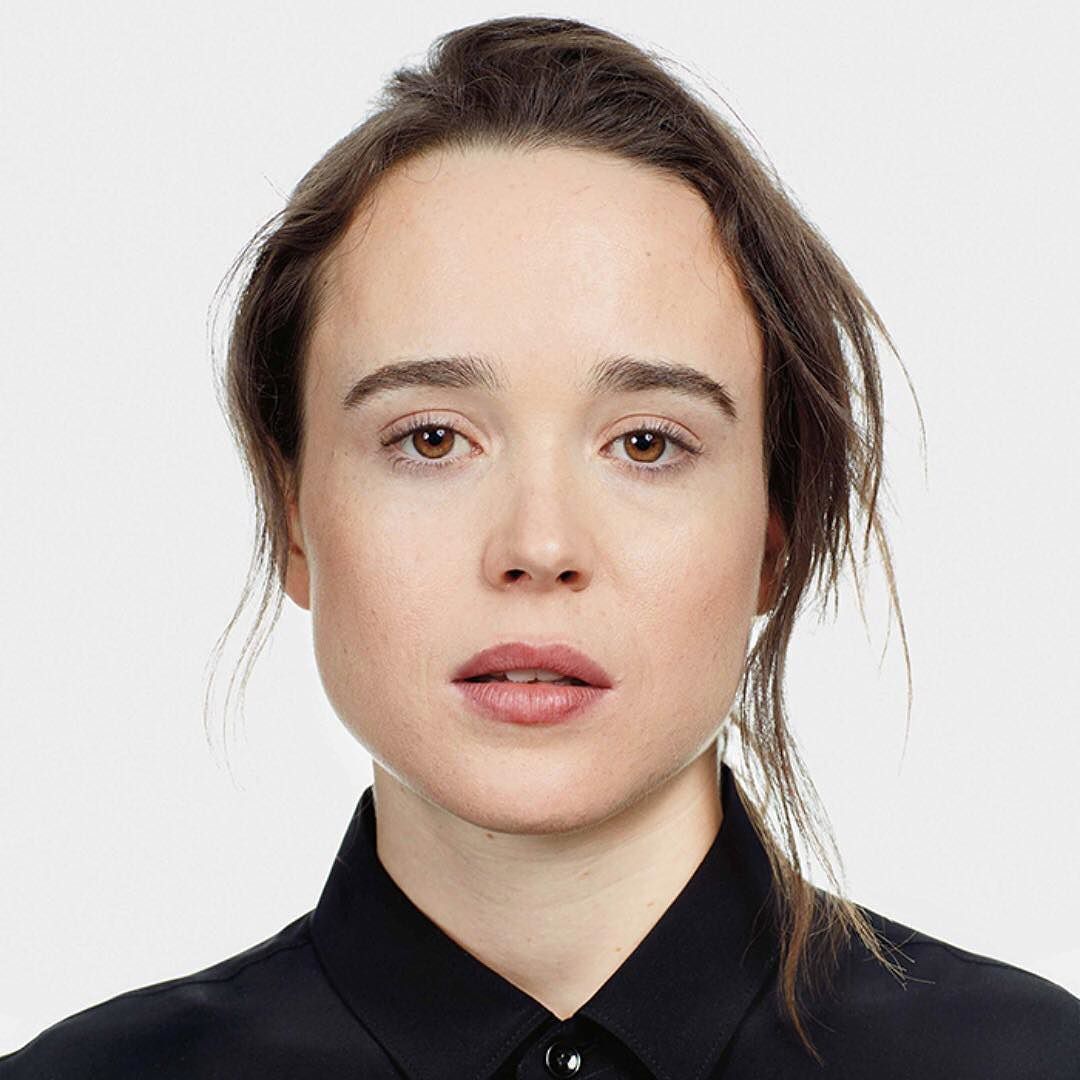 Democrats can't live and let live — they just force compliance
Ellen Page slams Chris Pratt for attending 'infamously anti-LGBTQ' church
We see in a 10 February 2019 Fox News article that Chris Pratt was slammed for attending an "anti-LGBTQ" church.
Ellen Page slammed Chris Pratt for attending a church she claimed is "infamously anti-LGBTQ" and doubled down on her comments on Saturday.

Page's criticism came after Pratt appeared on "The Late Show With Stephen Colbert" and talked about being religious and completing a 21-day fast inspired by the Biblical Prophet Daniel. "The Lego Movie 2: The Second Part" actor frequently attends Zoe Church, which is modeled after Hillsong Church, a megachurch founded in Australia but which has locations in New York City and Los Angeles, the New York Times previously reported. Variety stated Pratt was also a Hillsong church attendee.

Following Pratt's appearance on the late-night show, Page took to Twitter to criticize Pratt for attending the church, which she did not name.

"Oh. K. Um. But his church is infamously anti lgbtq so maybe address that too?" She tweeted along with a Hollywood Reporter article about Pratt's interview.

(Read more at Fox News)
Do you remember when the Gay-Straight Alliance groups were starting in the late 1990's? The claim then was that they just wanted acceptance by the society. Now, they want to push out anyone who associates with anyone else who judges them.
All the time, they accuse Christians of being brown shirts.
"If the world hates you, you know that it has hated Me before it hated you. If you were of the world, the world would love its own; but because you are not of the world, but I chose you out of the world, because of this the world hates you. Remember the word that I said to you, 'A slave is not greater than his master.' If they persecuted Me, they will also persecute you; if they kept My word, they will keep yours also. But all these things they will do to you for My name's sake, because they do not know the One who sent Me. If I had not come and spoken to them, they would not have sin, but now they have no excuse for their sin. He who hates Me hates My Father also. If I had not done among them the works which no one else did, they would not have sin; but now they have both seen and hated Me and My Father as well. But they have done this to fulfill the word that is written in their Law, 'They hated Me without a cause.' (John 15: 18-25 NASB)
Because being a Democrat means never having to say you're sorry
Democrat delegate backs down on Justin Fairfax impeachment push
A 11 February 2019 Fox News article points out how Democrats have decided to treat one of their own with kid gloves (even though he has two recent accusations of sexual assault).
A Virginia delegate who threatened to introduce articles of impeachment against Lt. Gov. Justin Fairfax amid sexual assault allegations has hit pause, saying in a tweet that "additional conversation" is needed before anything is filed.

Patrick Hope, a fellow Democrat and member of the Virginia House of Delegates, announced Friday that he intended to introduce articles of impeachment against Fairfax unless he resigned by Monday. This prompted the two women who have accused Fairfax of assault to say they'd be willing to testify in any impeachment proceedings.

But Hope on Monday morning tweeted that he's decided to wait after receiving "sincere and thoughtful feedback" on a draft he sent to his fellow delegates.

"Yesterday I sent draft language to my colleagues on the first step of an impeachment action regarding the Lt. Governor," Hope tweeted. "There has been an enormous amount of sincere and thoughtful feedback which has led to additional conversations that need to take place before anything is filed."

(Read more at Fox News)
Who in their right mind ever expected a Democrat to do the right thing when it meant handing power over to a Republican?
Democratic Del. Patrick Hope backed off his plans to introduce a bill seeking to oust Lt. Governor Justin Fairfax,… twitter.com/i/web/status/1…

—
TicToc by Bloomberg (@tictoc) February 11, 2019
How many Minnesotans voted for Keith Ellison even after the pictures of both his victims were made public?
Meet Amy Alexander, one of the victims of Keith Ellison going back to 2005-2006. The pattern of abuse is very simil… twitter.com/i/web/status/1…

—
Third Rail Talk (@thirdrailtalk) October 05, 2018

Karen Monahan without bruises, Keith Ellison, and Karen Monahan with bruises
Another Judiciary Committee member joins the Democrat presidential money grab
Minnesota Sen. Amy Klobuchar joins 2020 Dem race
In a snowstorm and in 15-degree weather, another Democrat joined those making a presidential bid while decrying "global warming," as we find in a 11 February 2019 Fox News article.
President Trump poked fun at Sen. Amy Klobuchar, D-Minn., Sunday for vowing to tackle climate change as she kicked off her 2020 presidential campaign in a snowy, freezing Minneapolis park.

"Well, it happened again," Trump wrote on Twitter Sunday evening. "Amy Klobuchar announced that she is running for President, talking proudly of fighting global warming while standing in a virtual blizzard of snow, ice and freezing temperatures. Bad timing. By the end of her speech she looked like a Snowman(woman)!"

(Read more at Fox News)
When we consider that Ms. Klocuchar, Ms. Harris, and Mr. Booker sat on the Judiciary Committee and voted against Justice Kavanaugh even though none of the witnesses named by Ms. Ford corroborated her testimony and, now, they will likely raise millions on that notoriety — it turns the stomach.
To those who respond to this with "I stand with Christine," do you also stand with the accusers of Keith Ellison and Justin Fairfax? Keith Ellison's accusers had photos, doctors' reports, and police reports. The only things that have been denied about the words of Justin Fairfax's accusers has been whether the encounters have been consensual.
"One aide was accidentally hit with a flying binder, according to someone who saw it happen, though the staffer sai… twitter.com/i/web/status/1…

—
James Woods (@RealJamesWoods) February 13, 2019
Reality stinks for Kamala Harris
Willie Brown Throws Shade at Ex-Girlfriend Kamala Harris: Can't Beat Trump
10 February 2019 Breitbart article points out some words that Kamala Harris likely will not want to hear.
Former San Francisco mayor and California State Assembly speaker Willie Brown threw shade at his ex-girlfriend, Sen. Kamala Harris (D-CA), and the other contenders for the Democratic Party's presidential nomination in 2020, writing Saturday that none of them can beat President Donald Trump.

In his weekly column in the San Francisco Chronicle, Brown wrote:

Make no mistake, President Trump's State of the Union address was the kickoff for his 2020 re-election campaign, and so far I've yet to see a Democrat who can beat him.

…

[T]he overnight polling after the speech showed that once again, he connected with voters, at least enough voters to make him a 2020 favorite.

You can't say the same for the Democratic contenders. They all have impressive credentials, winning personalities and positive messages, but none displays the "people personality" that our media-savvy president has mastered.

…

Let's just hope Democrats can figure out that we need to go beyond the left and motivate voters across the board, just as midterm congressional campaigns did under Nancy Pelosi's leadership.

(Read more at Breitbart)
Although there may be a segment of the population who want handouts from the government (probably the same population that was never educated on the failure of socialist programs like the Mayflower compact), both conservatives and independent voters will not vote for the radical leftist programs promoted by the likes of Kamala Harris. That leaves her with a voting base of about 30% of the population — not a winning majority.
Democrats don't want to admit how socialist their programs tend
Ocasio-Cortez adviser admits he falsely claimed Green New Deal didn't promise security for those 'unwilling' to work'
A 10 February 2019 Fox News article points out an embarrassing moment for an AOC apologist.
A top adviser to New York Democratic Rep. Alexandria Ocasio-Cortez has admitted that an official "Green New Deal" document posted by Ocasio-Cortez's office contained a guarantee of economic security even for those "unwilling to work" — but not before he went viral in progressive circles for claiming the exact opposite, repeatedly, in an interview with Fox News' "Tucker Carlson Tonight."

Cornell University Law School Professor Robert Hockett, who counsels Ocasio-Cortez on environmental initiatives, challenged host Tucker Carlson when he quoted from an outline and list of "frequently asked questions" (FAQ) that had been posted on Ocasio-Cortez's official website. A similar version of the FAQ was also shared with NPR.

The FAQ and background materials from Ocasio-Cortez's website stated that the Green New Deal will provide "Economic security for all who are unable or unwilling to work," and the FAQ sent to NPR also noted, "We set a goal to get to net-zero, rather than zero emissions, in 10 years because we aren't sure that we'll be able to fully get rid of farting cows and airplanes that fast."

Ocasio-Cortez's office removed the documents from her website amid an online backlash. A version of the FAQ that referred to "farting cows" is still available on NPR's website, and a similar version that was posted to Ocasio-Cortez's website is currently viewable on an Internet archiving service. Both versions of the documents describe providing economic security for those "unwilling to work," and state, "This is a massive transformation of our society with clear goals and a timeline" at a "scale not seen since World War 2."

Carlson asked Hockett at the outset of the interview: "Why would we ever pay people who are 'unwilling to work'?"

In a head-turning moment heard around the Internet, Hockett replied flatly, "Uh, we never would, right? And AOC has never said anything like that, right? I think you're referring to some sort of document — I think some doctored document that somebody other than us has been circulating. … She's actually tweeted it out to laugh at it, if you look at her latest tweets. It seems apparently, some Republicans have put it out there. I don't know the details."

(Read more at Fox News)
When the terms of a proposal are so extreme that the back-up team has to lie about it, you know that it is a bad proposal. If put into law, this Green New Deal would:
Make all private cars illegal (bye-bye, Ford Mustang & Toyota Prius)
Require the refit of all buildings in the US with green technology
Make airplane use illegal (except for government officials)
Close down the oil, nuclear, and coal energy sectors
Pay those who are unwilling to work
Eliminate the US cattle population (bye-bye, steaks, burgers, milk, yogurt, cheese, butter, …)
And a few other outlandish proposals
Green on the Outside, Red On the Inside: AOC's Fantastical Green New "Deal". buff.ly/2SMdgvt

—
Sebastian Gorka DrG (@SebGorka) February 13, 2019
The mysterious case of AOC's scrubbed 'Green New Deal' details
Democrats incredulously claim Republicans scrubbed AOC's web page according to a 9 February 2019 Washington Examiner article.
On Feb. 5, the congressional office of Rep. Alexandria Ocasio-Cortez posted a new blog entry under "energy issues" detailing her "Green New Deal" proposal and answering "frequently asked questions."

The page, announcing an 8:30 a.m. launch on Feb. 7, is now gone, and a top adviser suggested Friday it was actually authored and distributed by the GOP.

By the afternoon of Feb. 7, Ocasio-Cortez, D-N.Y., removed the document from her website without explanation but following backlash and even ridicule over the radical plans outlined within it, including a call to "eliminate emissions from cows or air travel" — which would functionally ban the latter — and to provide "economic security for all who are unable or unwilling to work."

The document vanished just hours after Ocasio-Cortez and Sen. Ed Markey, D-Mass., formally unveiled a "Green New Deal" resolution that has so far attracted 67 Democratic co-sponsors in the House. It's a nonbinding measure that is less detailed than the now-deleted FAQ document but calls for a complete and speedy overhaul of the nation's energy, transportation, and farming sectors in order to eliminate carbon emissions in the coming decades.

The communications staff has so far not responded to an inquiry about the now-missing blog post.

But on Saturday morning, chief of staff Saikat Chakrabarti tweeted that the FAQ page was indeed posted by the Ocasio-Cortez staff but was done so in error. He called the page "an early draft of a FAQ that was clearly unfinished and that doesn't represent the GND resolution got published to the website by mistake (idea was to wait for launch, monitor q's, and rewrite that FAQ before publishing)."
Do you think that (possibly) they were fixing their own document and it had to come down during that time?
Former Starbucks CEO Howard Schultz says the Green New Deal is "not realistic" and "immoral"… twitter.com/i/web/status/1…

—
CNN Breaking News (@cnnbrk) February 13, 2019
He Stabbed His Girlfriend's Stomach to Kill Her Baby, Won't be Charged Because of New York's Abortion Law
According to a 11 February 2019 Life News article, a murderer is having his charges reduced due to New York's ungodly abortion laws.
A week ago yesterday, a New Yorker from Queens, Anthony Hobson, beat and dragged his girlfriend, Jennifer Irigoyen, down a flight of stairs and then stabbed her in the neck, abdomen and torso. He stabbed her in the stomach because he wanted to kill the baby he fathered (some news stories say she was 14 weeks pregnant and others put the figure at 20 weeks). The pregnant woman shouted, "He's got a knife. He's going to kill the baby!"

Hobson killed both the woman and her baby. He was immediately charged with two crimes, but the charge for killing her baby was subsequently dropped: it was noted that Gov. Andrew Cuomo's new abortion law provides no penalties for the killing of unborn children; abortion was removed from the criminal code and inserted into the public health law. Cuomo has not commented on what he has wrought.

The Albany lawmaker who sponsored the bill that Cuomo lobbied for, State Sen. Liz Krueger, and her colleague in the senate, Anna Kaplan, authored an article in the Times Union that disagrees with the Queens prosecutor's interpretation of the law. They say there is nothing in the law that prevents any prosecutor from charging someone like Hobson for a crime. They say Hobson could be prosecuted for first-degree assault, a sentence that is harsher than the previous sentence for "unlawful abortion."

(Read more at 11 February 2019 Life News article)
This does not show the full depravity of the New York law, but it comes close.
New York's new abortion law IS effectively Roe v. Wade If you're against New York's abortion law, then you're agai… twitter.com/i/web/status/1…

—
Live Action (@LiveAction) February 03, 2019
End of Elizabeth Warren's presidential campaign? New claim of 'American Indian' heritage
As we see in a 7 February 2019 USA Today article, it seems that the main stream media has turned against the false native American.
In her own handwriting, Elizabeth Warren claimed Native American heritage. It's hard to imagine what she was doing if it wasn't to advance her career.

Another week, another apology from Sen. Elizabeth Warren for her phony claims of Native American heritage. But the latest evidence against her should spell the end of her presidential ambitions.

Sen. Warren's discredited story of Indian ancestry has made her an object of ridicule coming from President Donald Trump, who dubbed her "Pocahontas," and conservatives generally who prefer the more pointed "Fauxcahontas." Liberals seem to have been willing to give her the benefit of the doubt, seemingly accepting each new explanation for her shifting story of how and why she was mistaken for a member of the Cherokee Nation.

Warren's 1986 registration card for the State Bar of Texas could put an end to all that. The Washington Post obtained a copy of the signed document in which she wrote that her race was "American Indian." This supports the two critical charges against her: that she knowingly and personally claimed Native American heritage, and that she did so for the purpose of career advancement.
Lie-a-watha. Faux-a-hontas.
SICK. Fake Indian and Fraud Liz Warren Has the Gall to Show Her Face at Native American Conference @SenWarren… twitter.com/i/web/status/1…

—
Jim Hoft (@gatewaypundit) February 12, 2019
Elizabeth Warren Identified as American Indian in Texas Bar Registration
A 6 February 2019 article in Slate showed how Elizabeth Warren claimed Native American heritage on a form to the State bar of Texas.
Elizabeth Warren, who is on the verge of formally announcing a presidential bid, apologized on Tuesday for ever having identified as American Indian.

"I can't go back," Warren said in an interview with the Washington Post. "But I am sorry for furthering confusion on tribal sovereignty and tribal citizenship and harm that resulted."

At the same time, the Post discovered unequivocal proof that the senator had formally identified as Native American in paperwork decades ago, as she had written, by hand, "American Indian" in the "Race" field in a 1986 form for the State Bar of Texas. The form reads: "The following information is for statistical purposes only and will not be disclosed to any person or organization without the express written consent of the attorney."

(Read more at Slate)
This woman has no ethical leg to stand on when accusing others of infractions.
Here is the form Elizabeth Warren filled out for the State Bar of Texas claiming American Indian heritage. https://t.co/VwHifS7BCL

—
Amy Gardner (@AmyEGardner) February 06, 2019