How a enforced border keeps us healthy
Border Patrol struggles with flood of sick migrants
The Washington Examiner reports in a 27 January 2019 article how the Border Patrol has started to feel overwhelmed by sick illegal aliens.
Border Patrol agents have spent nearly 20,000 hours since October driving asylum seekers to and from hospitals for medical evaluations, according to newly released Department of Homeland Security data.

Since Oct. 1, 2018, the Border Patrol, which works in rural areas between border crossings, has "seen an increase in the numbers of apprehended individuals requiring medical assistance."

A total of 2,224 migrants, primarily from Guatemala and Honduras, have been hospitalized due to health issues that could not be treated on site in the last month alone, according to a CBP statement.

(Read more at the Washington Examiner)
With a small (but significant) minority of our population not trusting vaccinations, we don't need the added burden of a sick population coming into the nation. In the past, America quarantined sick immigrants.
With flesh-eating bacteria and Ebola causing problems in certain sectors of the globe, is there a reason to open up a portion of our border by not having a barrier?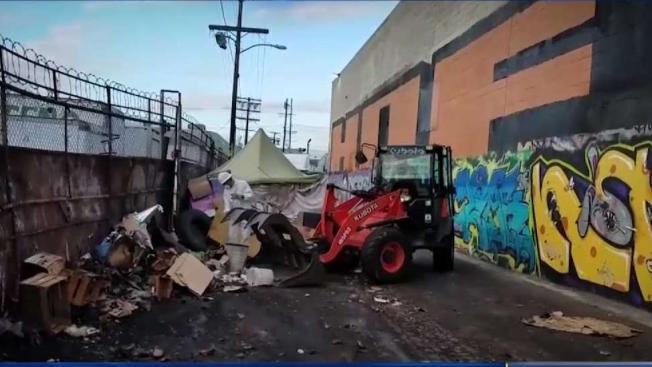 Typhus Epidemic Worsens in Los Angeles
According to a 31 January 2019 article from the local affiliate of NBC, a typhus epidemic has worsened.
A veteran Los Angeles City Hall official is one of the latest victims of an epidemic of the infectious disease typhus that continues to worsen across LA County.

For months, LA County public health officials have said typhus is mainly hitting the homeless population.

But Deputy City Attorney Liz Greenwood, a veteran prosecutor, tells NBC4 she was diagnosed with typhus in November, after experiencing high fevers and excruciating headaches.

"It felt like somebody was driving railroad stakes through my eyes and out the back of my neck," Greenwood told the I-Team. "Who gets typhus? It's a medieval disease that's caused by trash."

(Read more at NBC)
Admittedly, the typhus epidemic in LA likely stems from the weather, drug use, and cleanliness issues of the homeless community.
Still, do we need to make this worse by keeping our Southern border open?
Migrant with flesh-eating bacteria detained at US border
We read in a 25 January 2019 Associated Press article that an illegal alien with flesh-eating bacteria has been turned over by Border Patrol to a US hospital.
A man among a group of migrants detained in a desolate part of New Mexico near the border with Mexico has been diagnosed as infected with flesh-eating bacteria, the U.S. Border Patrol said Friday.

The man was taken to a hospital in recent days after telling a federal agent that he had a growing rash on his leg, U.S. Border Patrol spokesman Carlos Antunez said.

Flesh-eating bacteria are a rare condition called necrotizing fasciitis that spreads quickly and can be fatal. The bacteria usually gets into the body through a minor cut or scrape and can cause a serious infection that can destroy muscle, skin and other tissue.

Another 300 migrants, mostly Central Americans, were detained Thursday south of Lordsburg near an official U.S.-Mexico border crossing, Antunez said. Some had illnesses and injuries and were taken to hospitals for treatment.

The sparsely populated, desert area has experienced a significant influx of large migrant groups recently.

Nearly 10,000 migrants have been detained at New Mexico's three Border Patrol stations since Oct. 1, officials said.
There were 12,800 detentions at the three stations from October 2017 through September 2018.

(Read more at the Associated Press)
Since this bacteria generally comes from open wounds contacting sewage in warm water, this might underscore the magnitude of the numbers coming to the US. Shouldn't we be securing our Southern border?
The importance of a border shown in elections
Texas says it found 95,000 non-citizens on voter rolls; 58,000 have voted
According to a 26 January 2019 Fox News article, over 58,000 fraudulent voters have been identified in Texas.
Texas Attorney General Ken Paxton announced Friday that the state has discovered 95,000 non-citizens on the voter rolls going back to 1996, 58,000 of whom have voted in at least one Texas election — an announcement likely to raise fresh concerns about the prospect of voter fraud.

Texas has some of the toughest voter ID laws in the nation and has been one of the main battlegrounds in the Republican-led fight against alleged voter fraud. The office, in a statement, said that 33 people were prosecuted for voter fraud last year, and 97 were prosecuted between 2005-17. There are 16 million people in Texas registered to vote.

"Every single instance of illegal voting threatens democracy in our state and deprives individual Texans of their voice," Paxton said in a statement.

The New York Times reported that the findings were a result of of an 11-month investigation into records at the Texas Department of Public Safety. Gov. Greg Abbott praised the findings and hinted at future legislation to crack down on voter fraud.

(Read more at Fox News)
If we do not secure our voting, then we do not have verifiable elections. This needs to be fixed.
We need to prosecute those who voted illegally. Additionally, we need to take steps to ensure this does not happen again. That includes building a wall.
There is no greater threat to democracy than the cancer of #VoterFraud. To those of you perplexed by the rabid tena… twitter.com/i/web/status/1…

—
James Woods (@RealJamesWoods) January 28, 2019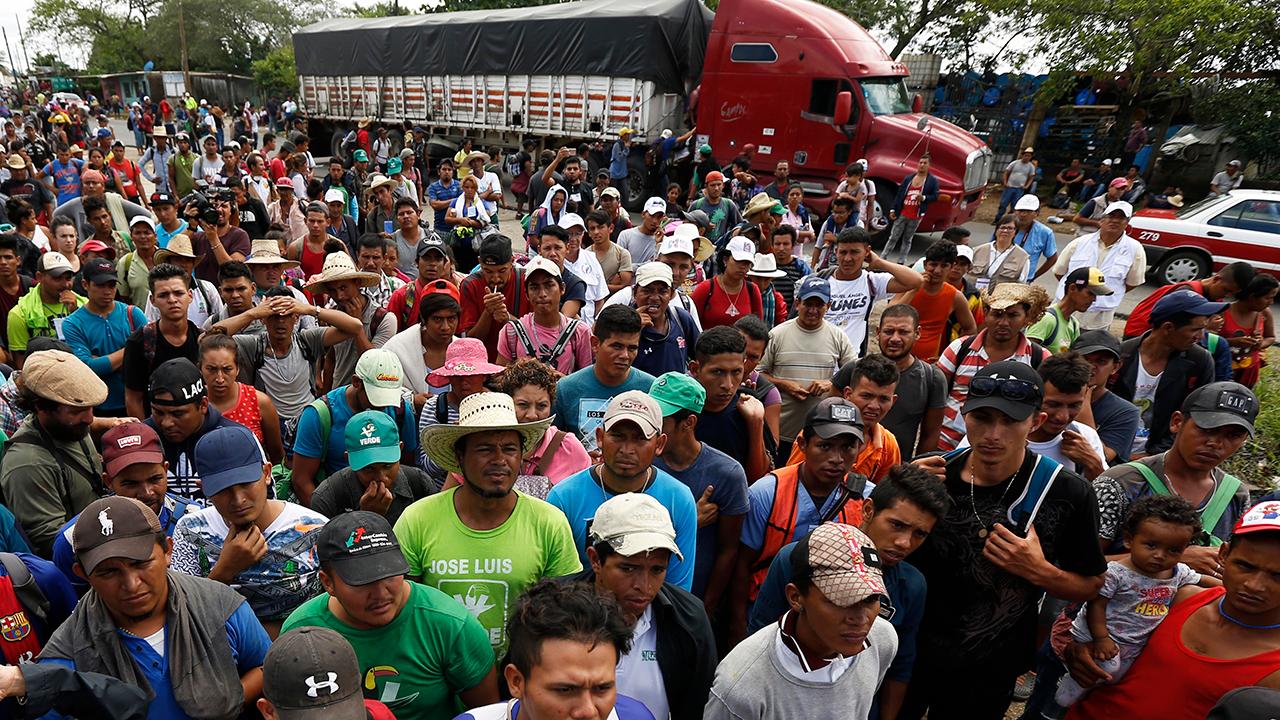 Migrant Caravan Swells to 12,000 at Mexico's Southern Border
Breitbart tells us in a 26 January 2019 article how another 12,000 potential illegal aliens have aimed at the the US Southern border.
The ranks of a new Central American migrant caravan reportedly grew in size to more than 12,000 as of Friday. The caravan is now heading to Mexico's southern border.

Mexican immigration officials in the city of Ciudad Hidalgo, which borders Guatemala, are establishing procedures to expedite the process in which to approve one-year humanitarian visas for members of the Central American migrant caravan who are arriving daily. The one-year humanitarian visas, promised by Mexico's new President Andrés Manuel López Obrador, is a newly adopted policy which allows migrants to legally travel and work during their stay in Mexico.

The new policy of handing out humanitarian visas began on January 17 in response to the new caravan of primarily Honduran migrants who left their home country and headed towards the Mexican border on January 15. Officials originally estimated the caravan's size at about 2,000. Mexico now claims the caravan's population swelled to over 12,000 migrants, according to local media and Breitbart Texas sources.

Officials put the new visa policy from President López Obrador in place to deal with caravan migrants as an attempt to prevent them from traveling unaccounted for throughout Mexico. Officials say it will also prevent the caravan members from having to illegally enter Mexico from Guatemala by crossing the Suchiate river.

(Read more at Breitbart)
As long as there is a better economy in the US than in Central America, it looks like this will keep up. One news source even said that one country was paying caravan members to come to the US. For this reason alone, we need a wall.
Mortality on the border: it's a dangerous trek
Nearly 400 Migrants Died Crossing Unsecured U.S. Border in 2018
In a 1 January 2019 Breitbart article, the deadliness of the trek to America comes into focus.
Nearly 400 migrants lost their lives while or shortly after crossing the U.S. border with Mexico. More than half died in Texas.

In 2018, at least 376 died while crossing the border from Mexico into the U.S. or shortly thereafter, according to the International Organization for Migration's Missing Migrant Project. Due to the partial shutdown of the U.S. government, the organization has not updated the numbers since December 21.

The organization reported the deaths of 214 men, 20 women, and four children. In addition, 138 sets of remains could not be identified by age or sex.

Of the reported 376 migrant deaths, more than 230 occurred in Texas, Breitbart News reported. Forty-eight of those occurred in Brooks County alone, which is located about 80 miles north of the Texas-Mexico border.

An exact number of migrant deaths is not known because many deceased migrants are never found.

With the exception of the two Guatemalan children who died recently after crossing the border into New Mexico, the deaths of the other 374 migrants drew little attention from U.S. media.

(Read more at Breitbart)
In order to prevent people from attempting this deadly trek, we need a wall.
Democrats provide ammunition against themselves
Democrats Offer Plan to Release All Child Traffickers at Border into U.S.
Brietbart reports in a 3 February 2019 article how Democrats have plans to release child traffickers at the US border.
The House Democrats' first offer to President Trump in negotiations to fund his proposed United States-Mexico border wall includes a provision that would end all immigration enforcement for migrants trafficking children across the southern border.

The draft budget provides the Immigration and Customs Enforcement (ICE) agency with $7.4 billion, nearly $850 million less than requested by the Trump administration, and funds only 1,250 beds for adults and migrant children coming across the border this year, a decrease in detention space.

Attached to that funding, though, is an immigration enforcement ban first introduced by Sen. Dianne Feinstein (D-CA) and supported by every Senate Democrat. The Democrats' offer demands that all immigration enforcement end for any adult crossing the border with a child by the end of Fiscal Year 2019.

Rather than being held in detention for a period of time, those adults and the migrant children they trafficked across the U.S.-Mexico border would be released immediately into the interior of the country.

Sen. Tom Cotton (R-AR) previously called the plan the "Child Trafficking Encouragement Act" as it ensures that adults bringing children to the southern border would gain immediate access into the U.S. without fear of being deported or turned away.

(Read more at Brietbart)
Add this to the abortion-up-to-birth in New York and Virginia and tell me that Democrats care for children.